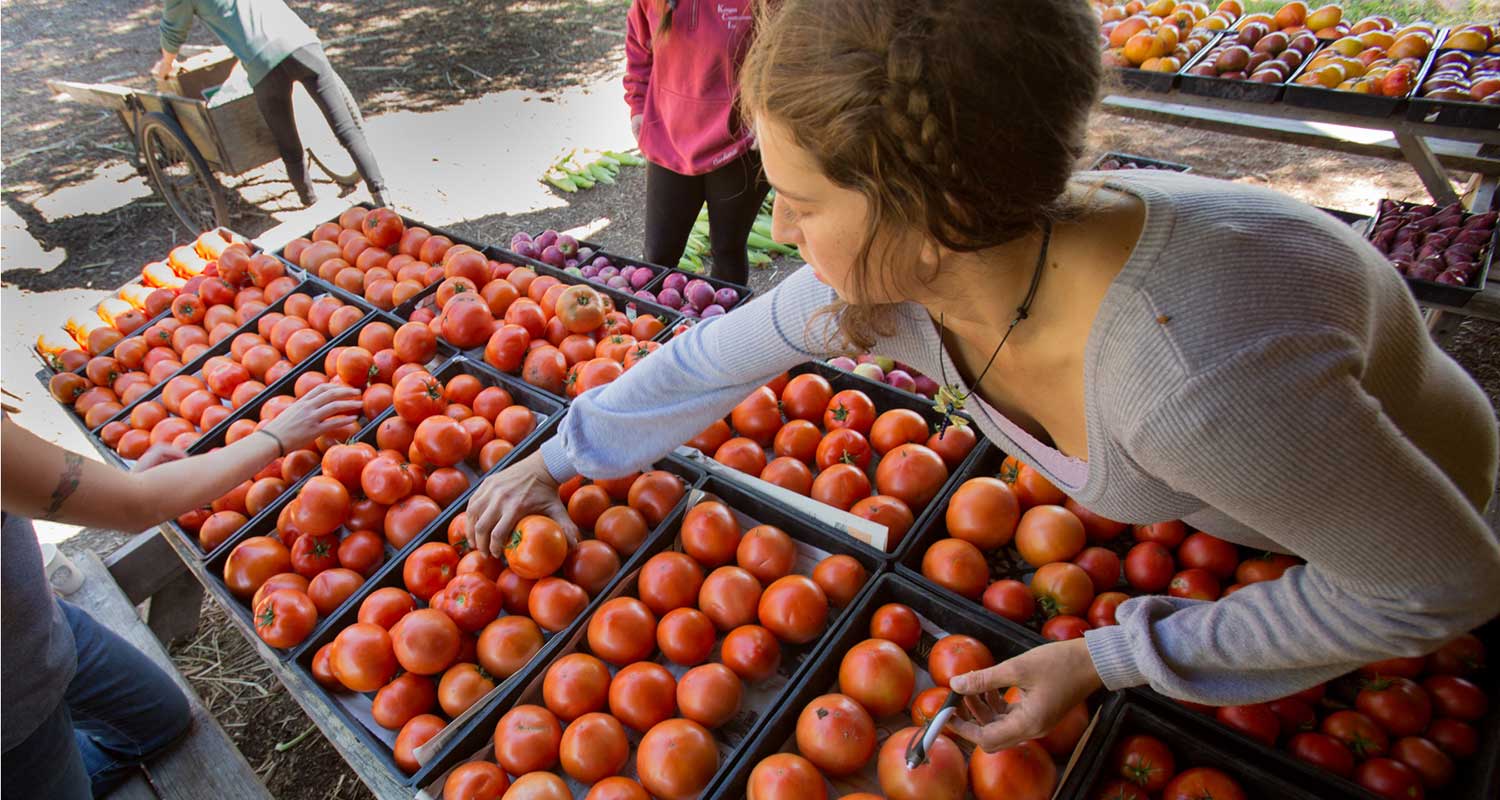 Ready to CSA?
Registration for our neighborhood farm CSA (Community Supported Agriculture) subscriptions begins each year in January. Want to take part in the 2020 CSA share? Sign up for an email notification:
Not sure? Try a week with a Sample Share. . .
In the Month of September we'll be offering sample shares at two of our farms! Come check out what CSA farm share really means by testing it out for a week or up to four weeks. Learn more here.
Is a CSA Farm Share Right for me?
Do you love…
Fresh, high quality food?

A relationship with your farmer and farm?

Are you flexible in menu planning (you get what you get and you're happy with it!)?

Coming to a farm for a moment of zen during your week?
If the answer is yes, you're ready to CSA! Or, you can sign up to learn more.
How it works
Choose your farm & your CSA share
Garden City Harvest offers CSA shares at each of our four farms. Each farm has its own character and offers a slightly different CSA experience.
We offer three types of CSA shares at our farms:
Summer share (some farms offer two sizes): ~June 1-September 30, ~18 weekly pick-ups of summer's bounty
Winter share (River Road only): July-October, weekly large pick-ups of food to preserve or store for the winter; need to be ready to can, freeze, and otherwise store large amounts of veggies
Flower share (PEAS only): mid-July-September, ~6-8 weekly pick-ups of beautiful bouquets
Use the chart and map below to compare the options at each farm, and subscribe to your share.
What You'll Receive
Each week, you pick up a share of our fresh veggies. Somewhere between 5 - 10 types of veggies combining staples with some heirloom and unique veggies.
CSA Pick up
CSA pick up happens on Mondays and Thursdays, from 4:30-6:30 p.m.
When you sign up, you pick the day that works best for you.
Each week during the summer, you go to your farm during your pick up window, with a box or some bags in hand, and pack up your produce.
What's a CSA?
Over the last 20 years, Community Supported Agriculture (CSA) programs have become a popular way for people to buy local, seasonal food directly from a farmer. It's also a great way for the farmer to have a dedicated customer base.
The customer pays upfront for a share of the vegetables the farm will produce throughout the growing season (18 weeks of vegetables in Missoula). The early bulk payment enables each farmer to cover early season costs required to raise healthy vegetables, including purchasing seeds, growing supplies, and making equipment repairs. As a CSA member, you buy into the abundance, and sometimes the shortfalls, of the year's harvest